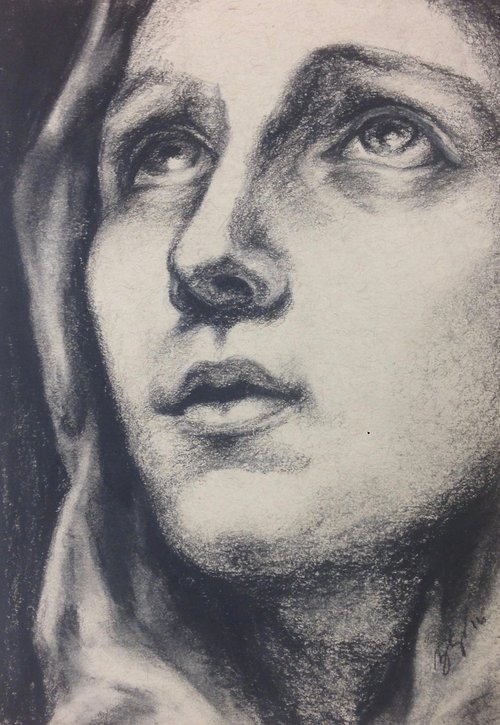 We know how important humility is, but sometimes the only way we know of to grow in humility is by accepting humiliations. There is actually a much more evangelical way to grow in humility shown by the Virgin Mary and recommended by Jesus Himself: "Behold the handmaid of the Lord", "Whoever would be greatest among you must become the servant of all." Service is the evangelical way of humility.
As with everything in the Christian life however, it is not so much what we do as how we do what we do. The one who truly becomes a servant becomes the friend of Jesus: "I no longer call you servants, but friends." The one condition of friendship, the how of our service, is the commandment of Christ, "…you are my friends if you do what I command you… this is my commandment: love one another as I have loved you." How do we serve authentically? By serving with Christlike love.
True service should take us out of our comfort zone by challenging us to love by putting the wants and needs of others first. Service is only evangelical when it is undertaken out of love and not simply out of a sense of obligation or duty. The occasions of service present themselves as ways to obey Christ out of love by obeying one another, "subject yourselves to one another out of reverence for Christ." In the Gospel, Christ tells us the story about the man with two sons he sent to work in the field. The first said he would go, but did not. The second said he would not go, but then did. We should be more concerned with concretely obeying the movement of love in our hearts that leads us to serve than with how willing to serve we appear to others.
DIDYMUS THE BLIND:
The Savior said: "Ask and you will receive. Everyone who asks will receive." How can it be then that some people pray but do not get what they ask for? To this it must be answered that if someone comes to prayer in the right way, omitting none of the prerequisites for intercession, he will receive everything he asks for. But if someone appears to be going beyond the permissible bounds laid down for intercession, he will appear to be asking for something in the wrong way and therefore will not obtain it.1
AUGUSTINE:
If someone intends to misuse what he receives, he will not receive it. Instead, God will pity him.2
Andreas:
But someone will say that even those who ask for divine wisdom and virtue do not receive them. In reply it must be said that such people may be worthy to receive these good things, but they must do so in the right way. Perhaps they want such things merely for the pleasure of having them, and if so, they will not get them.3
BEDE:
Those who continue in their sins ask wrongly. They entreat the Lord ill-advisedly to forgive them sins which they are not prepared to forgive in others.4
SYMEON THE NEW THEOLOGIAN:
When one is at enmity toward someone else, he has no idea how to explain to others what that person approves of or likes, nor is he able to instruct them concerning his desires.5
AUGUSTINE:
Give me someone professing perpetual continence, who is free from all vices and blemishes of conduct. For her I fear pride—I dread the swelling of self-conceit from so great a blessing. The more there is in her which she is satisfied with, the more I fear that in pleasing herself she will displease the one who resists the proud but gives grace to the humble.6
CAESARIUS OF ARLES:
Be humble, in order that God may rest in you, which he wants to do.7
AUGUSTINE:
Observe a tree, how it first tends downwards, that it may then shoot forth upwards. It fastens its root low in the ground, that it may send forth its top towards heaven. Is it not from humility that it endeavors to rise? But without humility it will not attain to higher things. You are wanting to grow up into the air without a root. Such is not growth, but a collapse.8
SHEPHERD OF HERMAS:
They are as veritable infants, whose hearts do not invent evil, who hardly know what corruption is, and who have remained childlike forever.9
TERTULLIAN:
Do not receive without prayer one who enters your house, especially if that one is a stranger, lest he turn out to be an angelic messenger. Do not offer your earthly refreshments prior to receiving heavenly refreshment.10
Footnotes